Coming Soon - Updated, New Website!!!
New Pics, New Data, and...Finsihed Pages!!!

Trix Bettis Family Homepage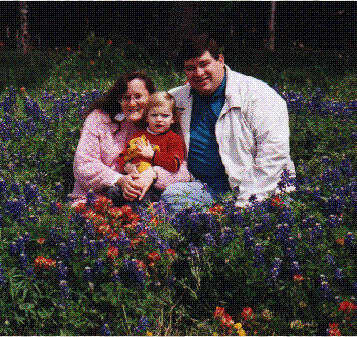 My Family: Me, Allen III, and Allen Jr.


SURPRISE! This is our new addition to the family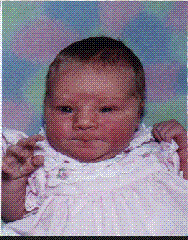 Nichelle (Nikki) Angela Marie Bettis
Born 5/14/98 weighing 8 lbs, 5 oz and measured 21.5"


---
Hi and welcome to my homepage. Here is where best to keep up to date with my growing family and what's going on in our lives. Please visit often since things, as you well know, have a tendency to change rather rapidly around this family. After maternity leave I will be returning back to work on a full-time basis. Allen Jr. is still working on his Ph.D. at Texas A&M University and is busy trying to get StoneWorks Archaeology off the ground and running while also working part-time and helping with the kids and the house. Allen III is steadily making advances. For those of you who don't know, he has verbal apraxia which is a lack of coordination in the muscles of the mouth and is learning the motor skills necessary for speech he has maybe 50 to 60 words now and is learning more each day and how to make sentences. He also is using sign language to make up for those words that are still too difficult. Nikki is an absolute little treasure and is eating and sleeping well and doing a very good job of keeping her Mommy awake at all hours of the night.
---

Contents
All MY Children
Trix's Crafting and Quilting Page
---
Last Updated on January 17, 1999 by Trix Bettis



Click here to email Trix Bettis
Number of visitors since last updated:
<! --- Start cut here -->
<! --- End cut here -->